IBM partners Bank of America for public cloud
Written by Hannah McGrath
06/11/2019
IBM has teamed up with Bank of America to design a financial services-ready public cloud, as rivals gear up to challenge the dominance of Amazon and Microsoft in the fast-growing cloud services sector.

The software giant said that its public cloud offering would also be available to financial services institutions and their suppliers, with Bank of America committed to collaborating to use its platform built on IBM's public cloud to help develop the industry-specific offering.

The bank will host key applications and workloads to support the requirements and privacy and safety expectations of its 66 million banking customers.

In a statement, IBM said its aim for the platform was to help banks meet regulatory, security and resiliency requirements, while providing preventative and compensatory controls multi-architecture support and proactive and automated security. It said the financial services-focussed offering would leverage the industry's highest levels of encryption certification.

Built on IBM public cloud, featuring Red Hat Open Shift technology, the platform will provide the benefits and flexibility of a public cloud, but in a secure environment where banks can host their applications and workloads.

As a result of its collaboration on the platform, IBM said the financial services-ready public cloud can potentially enable Independent Software Vendors (ISVs) and Software-as-a-Service (SaaS) providers to focus on their core offerings for financial institutions.

It comes after IBM reported revenue growth in its third quarter earnings, driven by 14 per cent cloud revenue growth.

Last year IBM's cloud revenue reached $20 billion, enhanced by significant growth from Red Hat in its first quarter, following the completion of a $34 billion acquisition in July.

Cathy Bessant, chief operations and technology officer at Bank of America, said: "This is one of the most important collaborations in the financial services industry cloud space – this industry-first platform will allow Bank of America to use the public cloud, putting data security, resiliency, privacy and customer information safety needs at the forefront of decision making."

The collaboration marks the next step in Bank of America's seven-year cloud journey, while also creating an opportunity to address the unique regulatory and compliance requirements of the financial services industry.

The financial services-ready public cloud is expected to run on IBM's public cloud, which uses Red Hat OpenShift as its primary Kubernetes environment to manage containerised software across the enterprise, and includes more than 190 API-driven, cloud native services to create new and cloud-native apps.
Related Articles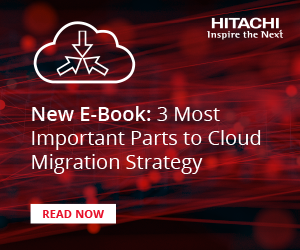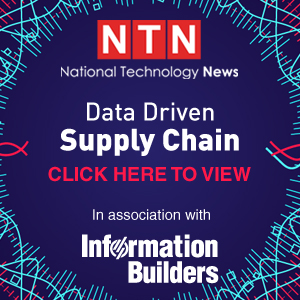 Most read stories...
World Markets
(15 minute+ time delay)