Government backs regulatory innovation fund
Written by Peter Walker
05/10/18
The UK government has announced new fund to back projects that will ensure rules and regulations keep pace with technological advances of the future, from virtual lawyers to flying cars.

Business secretary Greg Clark awarded £10 million to UK regulators to help drive forward innovation in the public sector and help it seize long-term opportunities including the growth of artificial intelligence (AI) and the future of mobility.

The Regulators' Pioneer Fund is backing 15 unique projects that will unlock the economic opportunities identified in the government's modern industrial strategy. These include:

• Nearly £700,000 to regulator Ofcom for a project that uses blockchain technology to improve UK telephone number management.
• Nearly £700,000 for the Solicitors Regulation Authority to support business innovations that will use AI to transform the legal services market for small businesses and consumers.
• Up to £1 million for the Civil Aviation Authority to support a project that includes a 'regulatory lab' that will bring together relevant bodies to unblock legislative and regulatory barriers to innovations like flying taxis.

Clark said the aim was to build a business environment in which Britain's dreamers, developers and disruptors can continue to thrive. "These projects will further strengthen our regulatory system and ensure that it keeps pace with the innovation and technological advances needed to power our economy now and in the future."

Other projects to receive funding include a new privacy innovation hub for the Information Commissioner's Office (ICO), which will work in partnership with other regulators to provide expert support to businesses on ensuring information privacy and data protection. A pool of ICO experts will work with other regulators to enable innovation in sectors and develop approaches based on 'privacy by design'.

The Financial Conduct Authority and Bank of England are looking at how technology could potentially improve the efficiency of the current regulatory reporting process.

They are investigating the feasibility of codifying some reporting requirements to make them machine readable and machine executable, potentially making the legal terminology used today easier for humans and machines to understand. In the future, this could lead to efficiency gains, reducing barriers to entry and promoting competition.

The UK Space Agency has also been given money for a Spaceflight Licensing Digital Gateway to ensure that the UK's licensing regime for commercial space operations keep pace with this innovative sector.

The four 'Grand Challenges' identified in the government's modern industrial strategy are:

• AI and data: putting the UK at the forefront of the AI and data revolution.
• Ageing society: harnessing the power of innovation to meet the needs of an ageing society.
• Clean growth: maximising the advantages for UK industry from the global shift to clean growth.
• Future of mobility: becoming a world leader in shaping the future of mobility.
Related Articles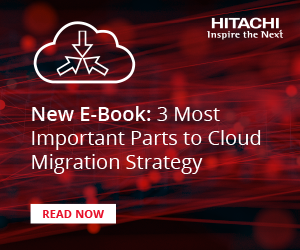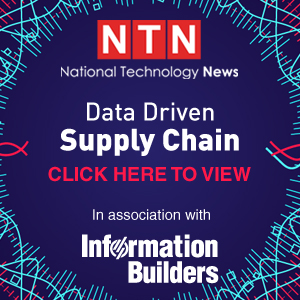 Most read stories...
World Markets
(15 minute+ time delay)