Volkswagen could build up to 50 million electric cars
Written by Hannah McGrath
13/11/2018
Volkswagen is drawing up plans to take on the likes of Tesla by building up to 50 million electric cars on its new platform and expanding its US manufacturing operations, its chief executive has said.

Speaking to Automotive News, Herbert Diess is quoted as saying that the German automobile giant had set up a plant in Chattanooga, Tennessee, to assist with the company's plans for US growth.

"The plant is still too small, and we are considering different options - it might be electric cars, it might be a different derivative of the Atlas (SUV) - it's still open," he told the US trade publication.

The automobile company has announced significant investment in electric vehicles following an emissions testing scandal involving its diesel engines, which has resulted in billions of dollars' worth of fines.

VW has previously said it is prepared to license its MEB electric car production platform to third parties. He suggested that starting in 2020, the company could use the platform to build 50 million electronic vehicles across its brands, which include Audi, Skoda, Porsche and Seat.
"There are huge changes ahead for Volkswagen, with the cars, with the EV market really picking up in the next years. We will have a very strong product portfolio on electric cars because we are, worldwide, we are investing heavily," he told the publication.

He went on: "We have our first plant in Germany which only will produce electric cars. The platform is already booked for 50 million electric cars. We have sourced the batteries for 50 million electric cars, so this is a huge momentum coming, and probably from a volume piece, I think we have the best setup strategy for the electric vehicles to come."

The first of these cars to launch in early 2020 will be the I.D., he said, which will have the size of a standard Golf model but with the interior space of a Passat due to the fact that it is full-electric platform.

Diess also suggested that the automotive industry should brace for a "huge transition" due to the arrival of electric cars, which he said are "becoming really an Internet device."

"The industry is not prepared for that — at least we are not 100 percent prepared for the car becoming an Internet device. You have to offer services through the car; you need a new relationship with your dealerships," he said.

A recent survey by Juniper Research suggested that the automotive sector will become the most lucrative IoT platform by 2021, accounting for $63 billion in transactions that year, due to 'in-vehicle payments'.

This will account for 55 per cent of the overall IoT market, compared to just over $50 billion for connected home devices, including smart speakers and TVs.
Related Articles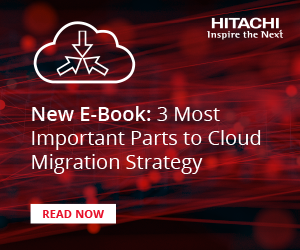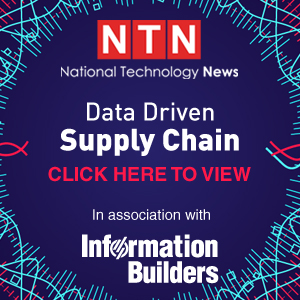 Most read stories...
World Markets
(15 minute+ time delay)