Microsoft positions AI as key platform for developers
Written by NTN staff
08/05/18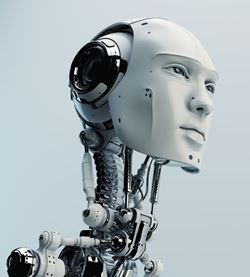 Microsoft is making artificial intelligence a central pillar of its future strategy. 'AI for Accessibility' was one of the many announcements concerning new AI efforts that came out of the Microsoft Build 2018.

Microsoft 's annual developer conference, Microsoft Build 2018, saw the company push AI into a mor4e central role of its strategy going forward. It unveiled new technologies to help every developer be an AI developer, on Microsoft Azure, Microsoft 365 and across any platform.

The issue of AI ethics is becoming more pronounced and there is a drive to create AI that delivers social good. With this in mind, Microsoft announced AI for Accessibility, a new $25 million, five-year programme aimed at harnessing the power of AI to amplify human capabilities for more than 1 billion people around the world with disabilities. The programme - part of Microsoft's commitment to trusted, responsible AI products and practices - comprises grants, technology investments and expertise, and will also incorporate AI for Accessibility innovations into Microsoft Cloud services. The new initiative builds on the success of the similar AI for Earth initiative, the company said.

Nick McQuire, VP of Enterprise Research at CCS Insight analyst firm, believes Microsoft can use AI for Accessibility as a way of differentiating against other major tech firms. "People with disabilities are often overlooked when it comes technology advances but Microsoft sees this as a key area as to address concerns over the technology and compete against Google, Amazon and IBM."

McQuire added: "There is a temptation to view the sun as setting on Microsoft's cred with developers especially compared to its heydays of PC dominance, the fact that it missed the smartphone revolution and that it does not yet have a successful home speaker product. But Build is showing that artificial intelligence has truly replaced Windows as Microsoft's key platform for developers."

Other key announcements from Microsoft Build focused on what Microsoft calls "the intelligent cloud and intelligent edge", a core set of artificial intelligence and internet of things technologies running in Azure. One such is effort is Project Kinect for Azure, a package of sensors, including next-generation depth camera, with onboard compute designed for AI on the Edge.

Another related announcement was a preview of Project Brainwave, an architecture for deep neural net processing, is now available on Azure and on the edge. "Project Brainwave makes Azure the fastest cloud to run real-time AI and is now fully integrated with Azure Machine Learning," according to the company. It also supports Intel FPGA hardware and ResNet50-based neural networks.

Google Research is now Google AI

Ahead of its I/O developers conference, Google has rebranded its Google Research division as Google AI, reflecting the centrality of artificial intelligence to its own future. The company wants to spread AI and is committed to making the technology available for everyone, from computer vision to healthcare research to AutoML.

"To better reflect this commitment, we're unifying our efforts under "Google AI", which encompasses all the state-of-the-art research happening across Google. As part of this, we have expanded the Google AI website, and are renaming our existing Google Research channels, including this blog and the affiliated Twitter and Google+ channels, to Google AI," wrote Christian Howard, Editor-in-Chief, Google AI Communications.

"The Google AI channels will continue to showcase the breadth of Google research, innovation and publications, in addition to a lot more new and exciting content to come. We encourage you to explore! We look forward to continuing to bring you the latest updates and results from Google, in AI and across many other areas of research," Howard said.
Related Articles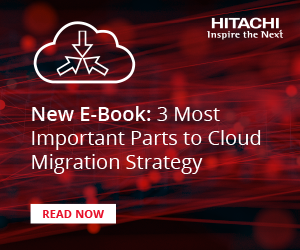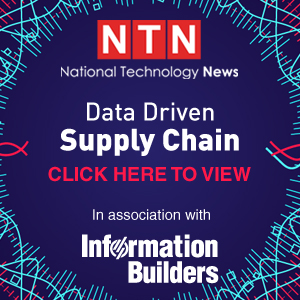 Most read stories...
World Markets
(15 minute+ time delay)