Councils pledge to make IT systems more accessible
Written by Peter Walker
02/12/19
Freedom of Information (FOI) requests undertaken by SoftwareONE have revealed that almost three quarters (72 per cent) of all English councils are planning to invest in making their IT systems more accessible over the next 12 months.

Almost all councils (95 per cent) have at least one disabled employee, and all respondents said they have assistive technologies in place. However, assistance is mostly on a case-by-case basis, with only 38 per cent of councils having an official digital inclusion and accessibility strategy for employees.

Further investment in 2020 will address this lack of strategy, enabling councils to empower all employees to confidently carry out their job role, the software provider's research found.

Sixty per cent of councils said they experienced technology challenges when trying to make IT systems more accessible for employees. While the majority are providing assistive technologies despite these challenges - offering tools such as screen magnifiers (92 per cent), dictation (77 per cent) or speech recognition (90 per cent) - councils may be missing out on a simpler way of improving digital inclusion.

Many widely deployed solutions, such as Microsoft 365, have accessibility features such as Soundscape or Translator already built-in. This represents a real opportunity for technical consolidation and cost savings for councils, as well as improved user experience, which the company stated is currently being overlooked due to lack of awareness of the tools on offer.

"Neurodivergent and disabled employees bring a range of skills, insights and different ways of thinking to organisations; however, they may require extra assistive tools to access workplace systems," said Andy Dunbar, service lead for technology services at SoftwareONE. "The FOI findings show that, despite heavy budget cuts, councils are already making strides to support employees and citizens with accessibility needs.

"However, investment around digital inclusion should accelerate this further, with councils proactively addressing accessibility issues that any disabled or neurodivergent employees experience," he continued, adding: "Achieving this doesn't mean cash-strapped councils have to pay for the latest technologies either – many already operate modern software suites with extensive accessibility tools built-in, which will help drive better outcomes for staff requiring adjustments, as well as the wider workforce."

The findings were the result of an FOI request, submitted to 95 English councils in October 2019, and collected in November 2019 - including 32 London borough councils, 36 metropolitan councils and 27 county councils.
Related Articles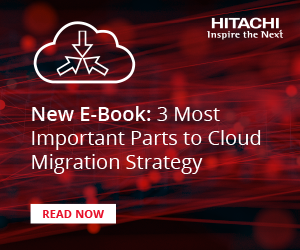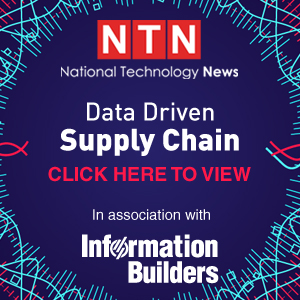 Most read stories...
World Markets
(15 minute+ time delay)