NHS launches AI platform for workplace automation
Written by Hannah McGrath
04/10/2019
Artificial Intelligence (AI) tools that can be used to save NHS hundreds of hours of work are now available on a digital marketplace developed by virtual workforce platform Thoughtonomy.

The platform, hosted on Microsoft Azure, enables NHS Trusts to launch and expand tech projects that automate repetitive tasks. This removes the need to start innovating from scratch for similar projects and is aimed at helping staff to spend less time on administration tasks and more with patients.

The technology has already been rolled out to some NHS Trusts, with the platform aimed at accelerating the roll out. A programme reducing the time taken to process a GP referral is the first to appear on the platform.

East Suffolk and North Essex NHS Foundation Trust (ESNEFT) developed the project and found it could dramatically reduce the time medical secretaries spent on administrative tasks. It saved more than 500 hours of the secretaries' time and £220,000 within three months of being implemented.

Darren Atkins, chief technology officer at ESNEFT, said: "By sharing our learning and jointly working on automations to satisfy a common goal, we are able to release time for our clinical and corporate staff faster, more efficiently and at a reduced cost.

"All the processes and objects freely shared in the platform belong to the NHS and may only be used by healthcare organisations for no commercial gain," he added.

Atkins expects the number of programmes available on the marketplace to increase rapidly as other innovation-driven Trusts share their automation projects on the platform.

Other processes that are expected to be uploaded soon allow patients to cancel appointments via text and help staff automate part of the NHS invoicing process.

Patrick Shepherd, UK healthcare leader at Thoughtonomy, said: "The shared marketplace is a great example of how NHS Trusts can work together to drive efficiencies, protect and support frontline staff and improve patient care through intelligent automation."

The rollout of Thoughtonomy's platform comes a Microsoft study which found that, while the UK is at the forefront of healthcare AI innovation and uptake in the sector was increasing, the use of the technology remains mostly restricted to smaller, localised projects in the UK healthcare sector.
Related Articles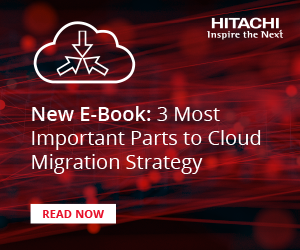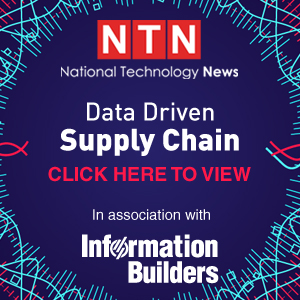 Most read stories...
World Markets
(15 minute+ time delay)