The global cloud top 10 revealed
Written by NTN staff
06/02/19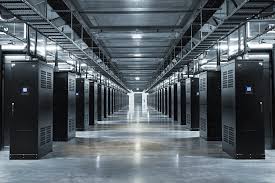 According to new research, worldwide cloud infrastructure spending reached $23 billion in Q4, with spending forecast to grow fast, but only one telecoms company makes it into the global 10 list.

Cloud infrastructure spend grew 46% in Q4 2018, according to research firm Canalys, to reach $23 billion. Spending should exceed $80 billion for the full year, up from $55 billion for 2017.

AWS remained the dominant service provider with 32% share of customer spend, while Microsoft Azure grew its share to 16% and Google Cloud reached 9%.

Alibaba Cloud, IBM, Salesforce, Oracle, NTT Communications, Tencent Cloud and OVH rounded out the top 10 cloud service providers.

This means that NTT is the only telco to make it onto the list, highlighting the gap that exists between operators and leading IT providers and systems integrators when it comes to enterprise cloud strategies.

Canalys said that over the last 12 months more businesses have opted for multi-cloud and hybrid IT environments.

"Cloud infrastructure services provide the core components needed to support businesses' digital transformation initiatives around building new customer experiences, deploying IoT to transform processes, using big data and analytics for better insights, and embedding machine learning and AI for automation," said Canalys Principal Analyst Matthew Ball. "Market dynamics have changed over the last 12 months, with more businesses opting for multi-cloud and hybrid-IT environments to use the strengths of different cloud service providers and deployment models dependent on application and data requirements, compliance, cost and performance."

At the end of January, Amazon released financials that revealed how Amazon Web Services comprised just 11% of the company's overall sales in 2018, but delivered more operating income than all other business units together. AWS accounted for sales of $7.43 billion for the quarter ending December 31, while operating income was $2.17 billion, up from $1.35 billion in the year-ago quarter. For calendar 2018, AWS sales were $25.65 billion, up 47% from $17.45 billion year-over-year. It remains streets ahead of the competition as the world's leading cloud service providers, although Google and Microsoft in particular are managing to make some inroads.

.
Related Articles
National Technology Awards
Most read stories...
World Markets
(15 minute+ time delay)