Tencent in wide ranging push with DIT on UK digital creativity
Written by NTN staff
14/05/18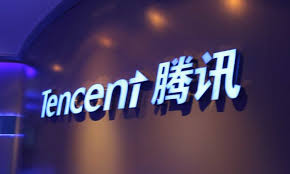 Tencent, one of Asia's largest companies, is launching a number of Culture Creative initiatives with the UK government.

Shenzhen-based Tencent, owner of the popular messaging service WeChat, has struck a deal with the UK Department for International Trade (DIT) that will see the Chinese corporation will work closely with British institutions and corporations. Some of these include British Tourist Authority, BBC, British Fashion Council (BFC) and Springer Nature among others.

"We are delighted to enter into collaboration with Tencent, drawing on each other's strengths to accelerate the growth of the global digital creative industries, in which the UK is a world leader. As an international economic department, we are determined to help UK companies to forge new global trading ties that will boost trade, drive growth and provide jobs to every part of the country," said the Rt Hon Liam Fox MP, UK Secretary of State for International Trade.

Tencent will kick-off collaboration with leading British enterprises and corporations in the arena of digital creativity, with a focus on film and television, high-end art and gaming in the initial phase.

In collaboration with the University of Oxford, Tencent eSport will create tournaments and courses to drive global development of eSports, a growing global industry that recorded close to $ 700 million in revenue in 2017, and expected to reach $1.5 billion by 2020. In another example, Tencent Youtu Lab and Qzone will team up with British fashion designers in a pilot project to integrate AI technology and big data analysis into fashion design, to generate a deeper understanding of young people's preferences and integrate technology with art.

In other examples, a long-term partnership with the University of Oxford on frontier disciplines, such as quantum computing and computer vision, will promote the integrated development of academia and industry sector. On AI technology, Tencent and Babylon Health, a leading UK-based AI healthcare provider, signed a collaboration agreement to offer AI health consultation service on WeChat in the near future.

"The culture and technology industries in the United Kingdom are well recognized around the world, and we believe that there will be a lot of collaboration opportunities in the future. Imagine a time, not long from now, when the empowering nature of digitization is available to everyone in the world. What we are doing today is a first step towards making that image a reality," said Seng Yee Lau, Senior Executive Vice President of Tencent.
Related Articles
National Technology Awards
Most read stories...
World Markets
(15 minute+ time delay)