Tech giants increase First-Quarter lobbying expenditures
Written by NatTech staff
24/04/18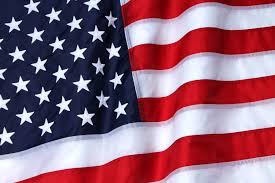 Google topped first quarter lobbying expenditures in the US taking it to new highs, whereas Cisco Systems and Apple had the biggest percentage increases, new data reveals.

Google's spend on political lobbying topped $5m for the first time, having increased its 2018 first-quarter federal lobbying by 42.6%, spending $5.02 million compared to $3.52 million spent in the comparable 2017 period. The Internet giant sought to influence federal policymakers on issues including online privacy, competition, online advertising and online sex-trafficking, according to the Consumer Watchdog.

Among 18 major technology and communications companies tracked by Consumer Watchdog, Google spent the most on lobbying, according to mandatory disclosure reports filed with the Clerk of the US House of Representatives.

Comcast and AT&T trailed closely behind Google in their lobbying expenditures, with Comcast spending $4.24 million in the first quarter of 2018, up 14 percent, and AT&T spending $4.12 million.

Cisco Systems and Apple had the biggest percentage increases in their lobbying expenditures in the first quarter of 2018 compared to the first quarter of 2017, the consumer advocacy group said. Cisco Systems increased its lobbying expenditures by almost 90% to $740,000. Apple increased its spending by 52.3 percent to $2.14 million in the first quarter of 2018.

Virtually all the biggest tech firms registered increases in lobbying outlays: Amazon spend was 6.6 percent to $3.38 million in 2018; Facebook spent $3.3m, a 2.8 percent increase; Microsoft (which used to lead the tech lobbying industry expenditures) remained at the $2.3m; IBM spent $1.45 million, up 28.32 percent; Intel was up 2.32% to $1.02 million.

Oracle and Twitter, however, were noticeably among the few who decreased their spending, down 44.34% to $1.23 million, and a decrease of 11.76% to $150,000 respectively.
Airbnb, meanwhile, filed its first lobbying disclosure report this year, and reported spending $180,000 on lobbying in the first quarter of 2018.

"Ten of the 18 tech and communication companies we track spent more than $2 million on lobbying in the first quarter once again demonstrating how our democracy has been hijacked by big bucks serving corporate interests," said John M. Simpson, Consumer Watchdog's Privacy and Technology Project director.
Related Articles
National Technology Awards
Most read stories...
World Markets
(15 minute+ time delay)