Scotland houses Microsoft's new subsea data centre
Written by NTN staff
07/06/18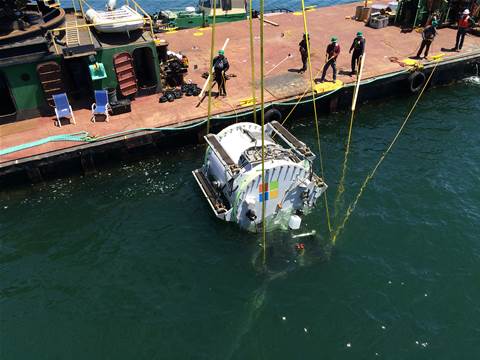 Microsoft's latest underwater data centre has been submerged near the Orkney Islands off the Scottish coast.

The data centre, housed in a sealed cylindrical container, includes 12 racks with 864 servers and 27.6 petabytes of storage. Project Natick will be deployed for five years, and will see the data centre powered by an undersea cable and renewable energy from the Orkney Islands. Microsoft says the data centre will be self-sustaining, using the locally available solar and wind power to keep the servers running. The cable will also connect the servers back to the internet.

Project Natick is part of Microsoft's continuing trials of underwater data centre. The submersion keeps these facilities cool, a big challenge and cost of running these things.

It is not the first time that Microsoft has gone down this route (no pun intended). The company previously sunk a data centre off the Californian coast for several months back in 2015 as part of its experiments in this space. Microsoft hopes these projects will highlight issues to help create more such data centres around the world.
Related Articles
National Technology Awards
Most read stories...
World Markets
(15 minute+ time delay)