Hargreaves pumps £24m to help fuel Goonhilly space ambitions
Written by NTN staff
14/05/18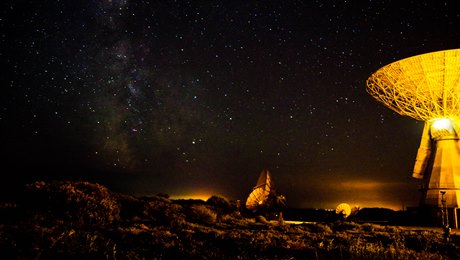 UK billionaire Peter Hargreaves is injecting £24 million worth of investment into Goonhilly Earth station, which will be partly used to help fund its expansion, including assisting with lunar missions.

With the help of the billionaire, Goonhilly will further develop its capabilities to support its international commercial customers, while also investing to become a driving force in the lunar and deep space economies as the global space race accelerates with both countries and private individuals quite literally aiming for the stars. Hargraves joins the likes of billionaires such as Elon Musk, Jeff Bezos, Richard Branson and Greg Wyler vying for a share of the emerging space sector.

Cornwall based Goonhilly is one of the world's leading teleports and hub of the satellite communications and services sector, perhaps most famous in this country for transmitting the images of the moon landing across the UK. Goonhilly now provides spacecraft tracking and monitoring services to many of the world's largest satellite operators. The site was bought from BT in 2014.

The latest investment follows Goonhilly's recent £8.4 million contract win from the European Space Agency, which will see it become the first private operator in the global Deep Space communication network. Further future ambitions will see it working with Surrey Satellite Technology Ltd and ESA, the company plans a privately funded mission to the Moon, providing communication relay and navigation services to other lunar missions.

Goonhilly is also a key part of the UK's ambitions to site Europe's first Spaceport at Cornwall's Newquay airport. If successful, Goonhilly would provide tracking and mission control services to a broad range of participants in the emerging low earth orbit (LEO) satellite economy.

Goonhilly Earth Station Ltd is a privately held company founded by technology entrepreneur Ian Jones. "The 'new space' entrepreneurs are all about changing the model of how the space industry works, shattering previously entrenched practices and replacing them with new models of high productivity, workforce energy and embracing technology. This leads to much better solutions for our customers. Peter's strategic thinking coupled with his financial backing will help to propel Goonhilly to new heights," Jones said.
Related Articles
National Technology Awards
Most read stories...
World Markets
(15 minute+ time delay)