Goonhilly firms up 'gateway to space' plans
Written by NTN staff
10/07/18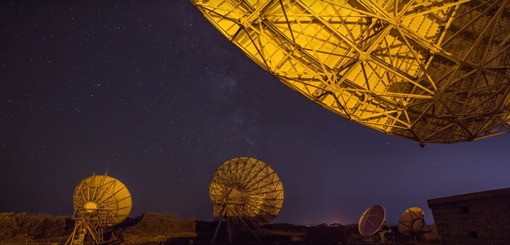 Goonhilly Earth Station has unveiled its roadmap for commercial space communications, space exploration, data services and engineering design.

The roadmap aims to see it position itself in the satellite industry and place it firmly at the vanguard of the new space economy driven by private investment and solid growth performance, becoming a "world-leading space connectivity nexus and centre of innovation".

Following a £24 million funding injection by UK billionaire Peter Hargreaves in May 2018, Goonhilly's roadmap includes:
• Installing new deep space antennas for the launch of the first private deep space communication network. It will support commercial lunar and Mars missions from 2020. It has funded plans to create a complete deep space network by adding ground stations in Australia and USA.
• Investing in infrastructure and facilities in the US and Australia to support deep space projects, LEO constellations and international terrestrial projects
• Construction of a state-of-the-art, green data centre featuring unparalleled connectivity
• The opening of an R&D and manufacturing facility to support customers, to design and develop a range of satellite communications products and to further grow well-established partnerships with university researchers
• Investing in talent across business development, operations and engineering

"As we enter into our next chapter of expansion, our aim is to be the preferred partner for organisations seeking to take advantage of our disruptive, entrepreneurial approach to business," said Ian Jones, CEO and Co-Founder of Goonhilly Earth Station.

Goonhilly has also partnered with Surrey Satellite Technology Ltd (SSTL) and ESA on a pioneering private commercial space exploration project, Lunar Pathfinder. The aim is to take a number of small experimental CubeSats on a piggyback ride to the Moon to provide communications and navigation services. Lunar Pathfinder will also provide these communication and navigation services to other lunar exploration missions.

In 2018, Goonhilly will open its R&D and manufacturing facility both to benefit customers and encourage academic research. This approach will see Goonhilly expanding its training and outreach programmes including running accredited post-graduate programmes in conjunction with partner universities.
Related Articles
National Technology Awards
Most read stories...
World Markets
(15 minute+ time delay)