EU blockchain collaboration could drive 'decentralised economy'
Written by Hannah McGrath
22/11/18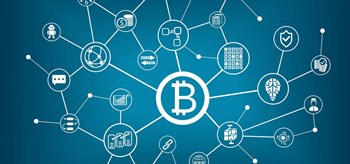 The emergence of international co-ordination on blockchain technologies is paving the way for the "decentralised economy of the future", according the BBVA's head of research and development.

The Spanish banking group has become of the first five banks invited by the European Commission (EC) to join its forum event on blockchain technology.

The EC hopes the conference, held at its Brussels headquarters this week, will pave the way for the launch of the International Association for Trusted Blockchain Applications (IATBA), which will guide the EU's strategy on the application and regulation of blockchain technologies.

BBVA, the multinational Spanish banking group, joined representatives from the financial services sector, private sector and public institutions to debate the EU's approach to artificial intelligence (AI) and distributed ledger technology (DLT).

A blog posted to the BBVA website stated that the initiative was called to address the fact that the European Union "does not want to miss the blockchain train".

Carlos Kuchkovsky, head of research and development of new digital business at BBVA, stressed that EU-wide initiatives such as the IATBA could provide an opportunity for Europe, with its strong data protection and privacy management, to influence global standards in and best practice in the application of blockchain.

He said that more work was needed to provide clarity around regulatory uncertainty that surrounds the use of these technologies, but added that it was "essential to establish a system of governance that aligns the different participating industries and their objectives".

Kuchkovsky concluded that blockchain is not only a technology, but it engenders new business models creating a "tokenised economy" and "paving the way to a decentralised economy in the future".

IATBA, a publicly promoted initiative, aims to bring together companies interested in exploring the potential of blockchain and distributed ledger technologies to transform digital services at a European and global level.

It comes as the EC begins the roll out of the European Blockchain Partnership (EBP), which has already been signed by 27 EU countries with the aim of developing a secure European blockchain services infrastructure.
Related Articles
National Technology Awards
Most read stories...
World Markets
(15 minute+ time delay)