What's in store for technology in 2019?
Written by Peter Walker
21/12/18

With only a week or so to go of 2018, it's time to look forward and make some big predictions for what's coming in 2019. From HealthTech to cyber security, telecommunication networks to the Internet of Things (IoT), we've brought together a brain trust to see what the future holds.

Cyber security landscape evolves

Ian Kilpatrick, executive vice president for cyber security at Nuvias Group, said that with the ongoing failure of significant national, international or UN level response and repercussion, nation-state sponsored espionage, cyber crime and sabotage will continue to expand.

"Clearly, most organisations are simply not structured to defend against such attacks, which will succeed in penetrating defences, so cyber security teams will need to rely on breach detection techniques," he warned.

"A decade, perhaps two decades, late for some organisations, cyber security is now considered a key business risk by the board," Kilpatrick continued, noting that 2019 will see this trend accelerate as boards demand clarity and understanding in an area that was often devolved and was not really a major topic for the boardroom. "The financial, reputational and indeed c-suite employment risks of cyber breach will continue to drive board focus on cyber security up the agenda."

Anthony Webb, vice president for EMEA at A10 Networks, has noticed a maturing of defence techniques and philosophies, away from the fortress mentality of building a wall and defending it at all costs, to acceptance that the battle for the network perimeter has pretty much been lost and a more pragmatic approach is necessary.

"Cybercrime is big business and we know that resourceful adversaries are succeeding in penetrating our networks, so now the focus is on building resilient networks that are capable of rapidly identifying and eliminating malicious activity when it occurs," he commented.

Meanwhile, researchers at WatchGuard Technologies' Threat Lab predicted that unless more comprehensive security is built into the Wi-Fi infrastructure, users will be fooled into feeling safe with the new WPA3 encryption standard, while a serious hack is in fact imminent.

"While WPA3 has undergone significant improvements over WPA2, it still does not provide protection from threat categories that include: rogue access points (APs), rogue clients, evil twin APs, neighbour APs, ad-hoc networks and misconfigured APs," said Corey Nachreiner, chief technology officer at WatchGuard Technologies.

From a regulatory perspective, 2019 will see an increasing level of interest in operational resilience to cyber threats, according to Richard Pike, chief executive of RegTech firm Grovenor Software.

"Businesses are going to be attacked and the conversation will move to how resilient they are to these issues, so I think we'll soon see regulations introduced to combat this, with discussions underway in both the UK and US," he stated. "As a minimum, I expect regulators to ensure boards and businesses have a resilience plan, or tolerance for failures, clear communications plans and back-up plans for all of their main servers."

AI drives HealthTech

Daniel Piekarz, senior vice president for healthcare and life sciences at DataArt, said that as healthcare technology trends like artificial intelligence (AI) and telemedicine continue to mature, we will start to see them converge into data-driven smart platforms that accelerate the delivery and precision of medical care.

"Artificial intelligence will be of major interest, both for investors and healthcare practitioners, as projects move from testing stage to real-world integration," he explained. "While currently, in most cases, AI is used within pilot projects and has yet to be deployed, more will be used in live scenarios.

"Only a few pharmaceutical companies have integrated AI-based solutions in their processes so far, but as data develops, we will start to see the first deployments of potentially life-saving AI-based solutions," Piekarz added.

Juniper Research identified 2019 as the year in which adversarial machine learning will gain traction in sectors such as healthcare, where protection of huge amounts and types of sensitive data is a high priority.

The company argued that the technology would increasingly be required as a means of identifying weaknesses of machine learning algorithms during the learning and identification process, while enforcing the protection and integrity and validity of data in these systems.

Juniper believes that 2019 will be the year when AI will be combined with distributed, or EDGE computing in IoT systems, enabling faster processing of IoT applications and delivering improved data filtering, automation and workload distribution.

5G roll-out shakes up the market

A10 Networks' Webb said that high consumer expectations and voracious demand for new services will drive the roll-out of 5G network throughout 2019.

"The pilot projects that A10 Networks has been closely involved in have shed light on some of the new challenges that this major advance in infrastructure is going to create for service providers," he said, noting learning around the inherent differences from 4G, with smaller packet sizes, more throughput and higher concurrent session counts observed.

"The approach will need to be more advanced, automated and scalable to guarantee uptime and meet new requirements for control plane and user plane security," Webb continued. "Alongside innovations in firewall and DNS protection, we'll see a new generation of AI and machine learning-based security solutions brought into play to mitigate the increasing DDoS risk created by the proliferation of IoT devices and the resulting expanded attack surface."

Guy Tweedale, regional vice president at Rocket Software, said that thanks to the introduction of 5G, devices like parking meters and traffic lights finally have enough power to bring about real IoT breakthroughs in the near future.

"Moving away from pure data collection to performing actual functions based on external data inputs, congestion will be eased and road accidents reduced – cities will get smarter," he said. "However, the more devices get connected, the more we have to prepare for cyber attacks which are expected to increase in number and severity."

Weaponised IoT devices

Matthew Dunkley, senior director of strategy and product management at Flexera, reckons that 2019 will be the year when IoT will be weaponised to attack major infrastructure and governments, causing disruption for citizens.

"This danger has been present for a while, and reports suggest that rogue actors and nation states have already infiltrated key systems, and re-waiting to be activated to cause disruption," he cautioned.

Kilpatrick at Nuvias Group concurred that 2019 will see an upward trend in IoT security issues. "Driven by the convenience and benefits that IoT can deliver, the technology is being increasingly deployed by many organisations, with minimal thought by many as to the security risks and potential consequences," he stated.

"Because some IoT deployments are well away from the main network areas, they have slipped in under the radar, and for the greatest percentage of IoT deployments, it is incredibly difficult or impossible to backfit security," continued Kilpatrick. "This means that the failure to segment on the network will further exacerbate the challenges IoT will create in 2019 and beyond."

Clouds make it rain

Among Forrester's tech predictions for the year ahead were the suggestion that the biggest public cloud providers will get bigger, with an enterprise spending surge and disruption from China.

"The six largest 'hyper-scale' cloud leaders will all increase in size in 2019 as service catalogs and global regions expand and the global cloud computing market will exceed $200 billion in 2019 — still growing at more than a 20 per cent compound annual growth rate.

However, Trend Micro's principal security architect Bharat Mistry warned that this growing cloud infrastructure is ripe for abuse. "More and more cyber criminals will try their hand at hijacking cloud accounts for a number of nefarious uses, whether it's mining cryptocurrency or maintaining control over alternative access," he stated.

"As enterprises adopt hybrid infrastructure platforms for the delivery of critical services and applications, the attack surface increases exponentially – especially at the periphery of where the cloud provider's responsibilities end and the customers' begin."

Kilpatrick agreed that cloud insecurity will carry on growing even more in 2019 as increasing amounts of data are being deployed from disparate parts of organisations, with more and more of that data ending up unsecured.

"Despite the continual publicity around repeated breaches, the majority of organisations do not have good housekeeping deployed and enforced across their whole data estate in the cloud – to give an idea of the scale, Skyhigh Networks research indicated that seven per cent of Amazon S3 storage buckets are publicly accessible and 35 per cent are unencrypted."

GDPR penalties revealed

Bharat Mistry, principal security architect at Trend Micro, said that 2019 will see an organisation be subjected to the first major fine for General Data Protection Regulation (GDPR) incompliance, with the Information Commissioners' Officer making a big example to ensure the regulation is upheld.

"But businesses will begin to question GDPR and, by 2020, we predict up to 75 per cent of new business applications will have to make the hard decision of choosing between compliance and security."

Kilpatrick agreed that when the first major penalty arrives, organisations are suddenly going to start looking seriously at what they really need to do.

"Facebook, British Airways, Cathay Pacific, etc have suffered breaches recently, and will have different levels of corporate cost as a result, depending on which side of the 25 May deadline they sit, so GDPR will still have a big impact in 2019."
Related Articles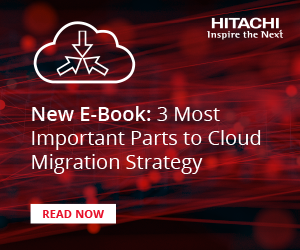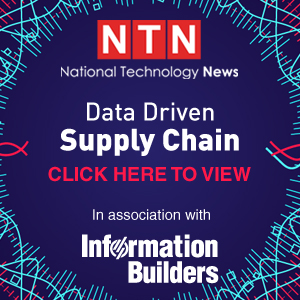 Most read stories...
World Markets
(15 minute+ time delay)